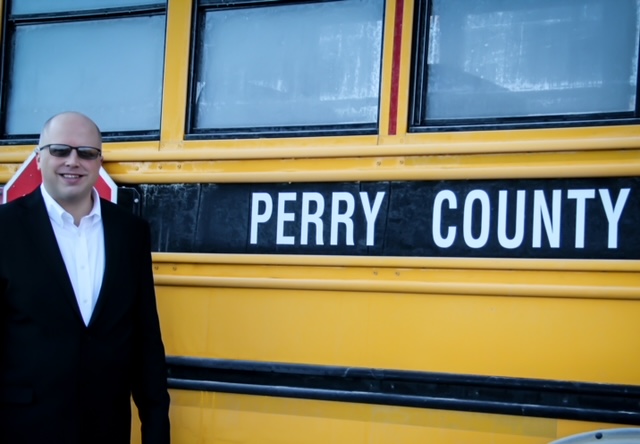 Kent Campbell
Superintendent
It is an honor to serve as Superintendent of Perry County Schools. This is a duty I do not take lightly. I am dedicated to ensuring the success of all students within the district through effective collaboration between school staff and central office, frequent data analysis, and strategic planning. The Comprehensive District Improvement Plan (CDIP) outlines our goals and provides details on how we plan to support schools in achieving these objectives. Among those goals are the following:
● Increase reading and math proficiency to 70% by 2025.
● Increase science, writing, and social studies proficiency to 60% by 2025.
● Increase the graduation rate each year.
● Increase collective teacher efficacy through purposeful learning opportunities that are aligned with professional growth goals.
● By 2025, all schools will be high performing in all academic areas.
Non-Negotiable Expectations
● All stakeholders will work together to create a supportive school environment which empowers students and staff to attain the highest levels of success.
● Staff will continually analyze data sources to make informed adjustments to instructional practices.
● Each member of our educational community will hold other members and themselves accountable and work to remove barriers to success.
MISSION
Perry County students raising the standard for lifelong learning.
VISION

The vision of Perry County Schools is to ensure student success, as measured by college and career readiness, through the building and sustaining of appropriate systems for continuous academic achievement and lifelong endeavors.